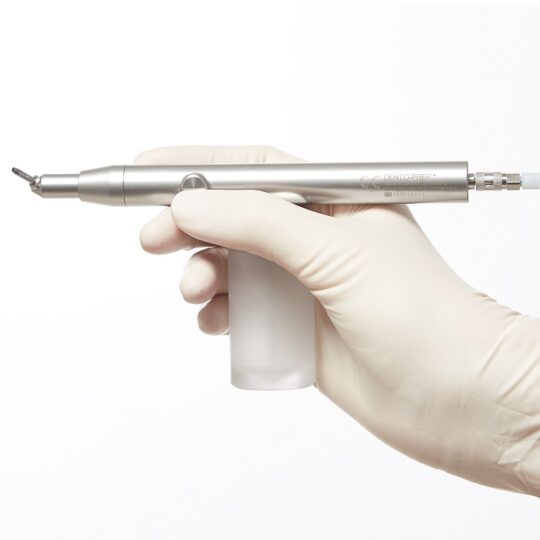 DENTO-PREP – Microblaster
Beschrijving
DENTO-PREP™ -Microblaster voor het reinigen en micro-opruwen van keramische, composiet en metalen oppervlakken voorafgaand aan het cementeren.
Ideaal voor zowel intra-orale als extra orale toepassingen.
Ref: 1900
Sterilization:
The DENTO-PREP™ is delivered non-sterile and should be sterilized before first use.
Sterilize DENTO-PREP™ and the powder jar separately in a steam sterilization autoclave at 121 °C / 250 °F for minimum 15 minutes or at
134 °C / 275 °F for minimum 3 minutes. Let the parts dry separately for minimum 30 minutes.