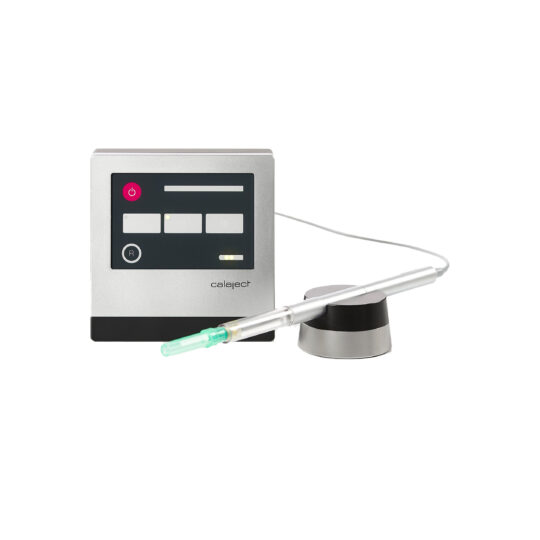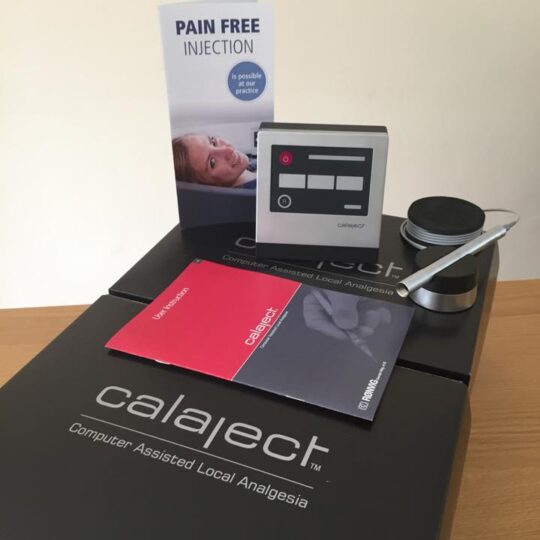 Beschrijving
CALAJECT™ Computer geassisteerde anesthesie – comfortabel & pijnvrij verdoven!
Het systeem controleert de stroomsnelheid wat een zachte en vriendelijke verdoving garandeert.
Het complete systeem bevat o.a:
•Control Unit
•Handpiece with micro motor and cord
•Foot control with cord
•Cartridge barrels (6 pcs)
•Stand for handpiece /needle cap holder
•Battery charger
•User instructions
•Maintenance kit
** Let op: dit betreft een Demo/B-Stock : een sterk afgeprijsd model die niet meer als volledig nieuw verkocht kan worden. Het gaat dan meestal om instrumenten die bij ons in de showroom hebben gestaan, als demo model hebben gediend of bij de fabrikant op beurzen en congressen zijn gebruikt.
Beschikbaarheid is basis mits onverkocht.
Ref: 2111-B