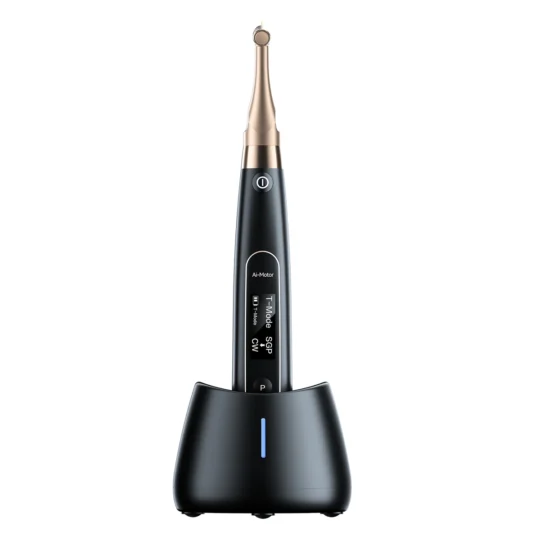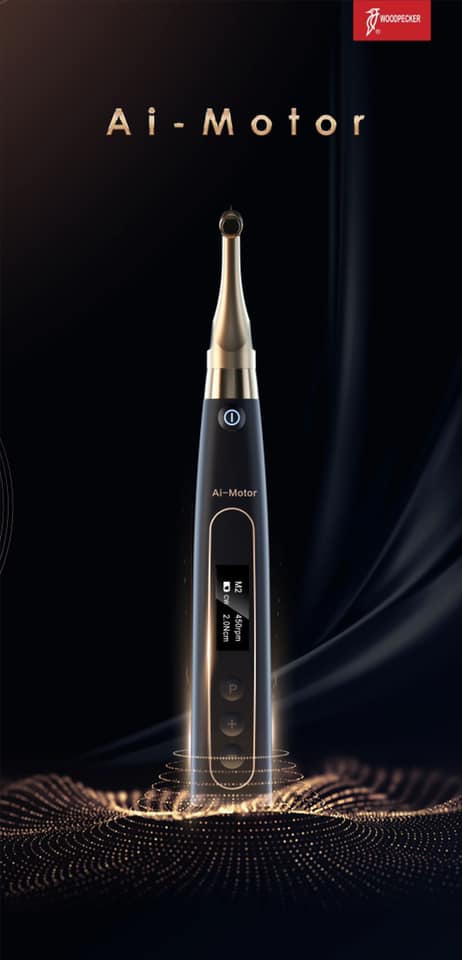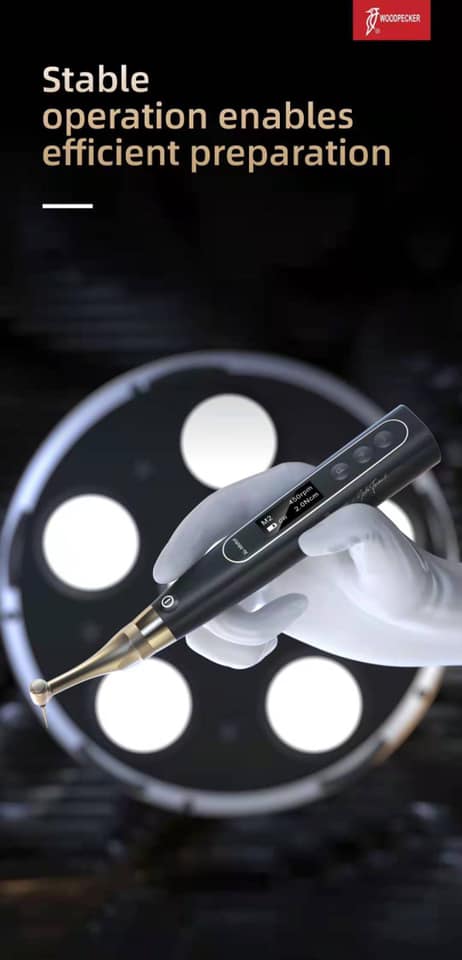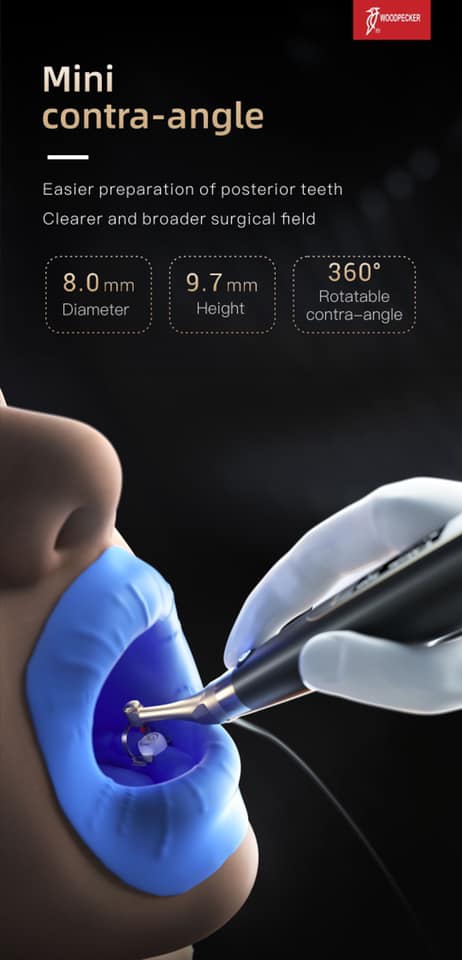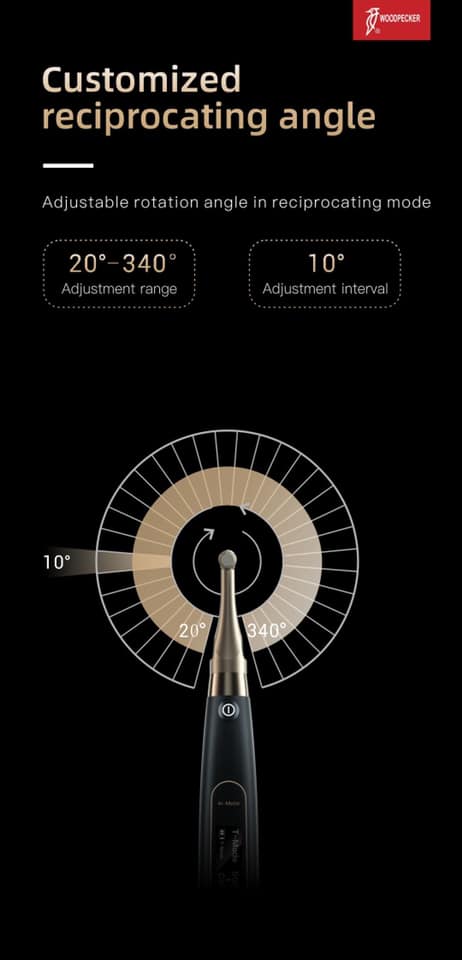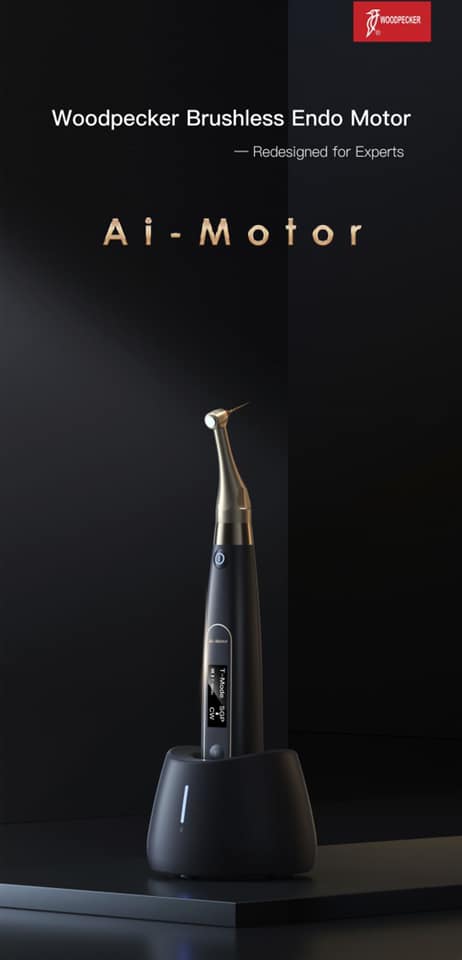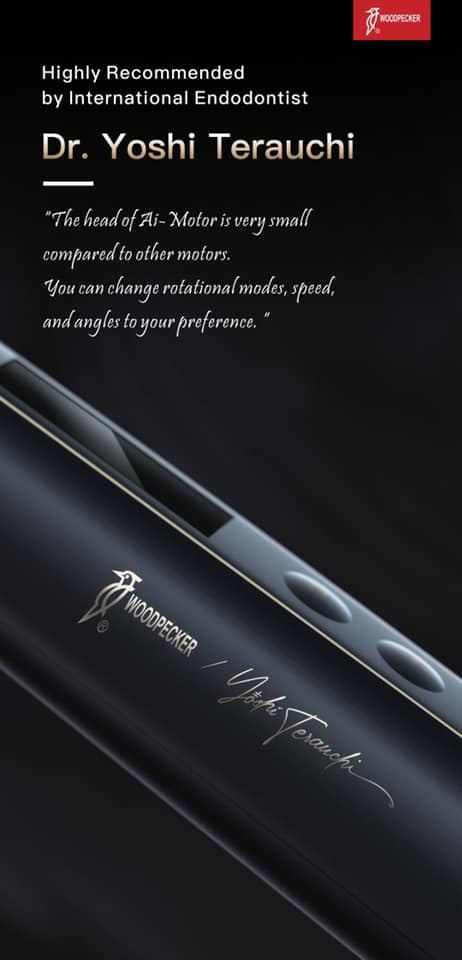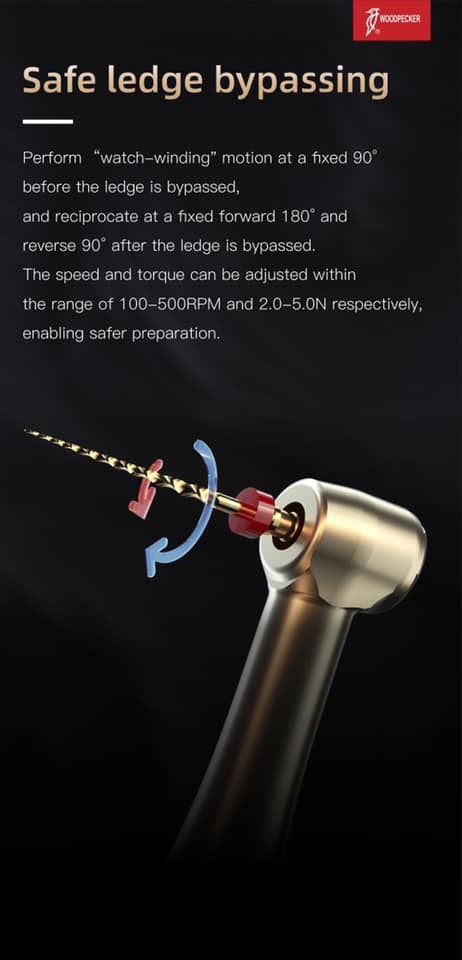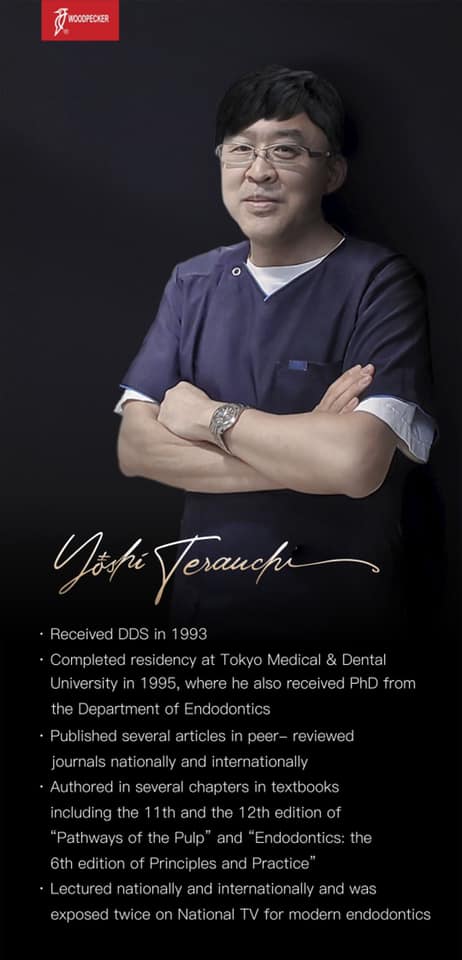 Woodpecker Ai-Endo-motor "by Dr. Terauchi" –  Black/Gold
Beschrijving
De Woodpecker Ai-Endo-motor is de sterkste, meest nauwkeurige, soepelste en slimste 'brushless'-  endomotor die momenteel op de markt is. De soepele rotatie resulteert in minder geluid en meer comfort voor uw patiënten. Het Ai-model is ook slim en heeft een ingebouwde Apex Locator. De geïntegreerde lengtebepaling maakt de endodontische behandeling veiliger en efficiënter. Het display maakt real-time lokalisatie van de vijl in het kanaal mogelijk en stopt automatisch, of keert om, zodra de vijl de apicale stop bereikt, om perforatie te voorkomen. Er zijn ook automatische start- en stopfuncties beschikbaar om de motor automatisch te laten starten terwijl de vijl zich in het kanaal bevindt en stopt wanneer deze zich buiten het kanaal bevindt.
Woodpecker AI-motor "by Dr. Terauchi" – Black / Gold bevat o.a:
1 Ai-Motor/handpiece + 1 contra angle
1 lubricating nozzle
2 silicon protection sleeves (autoclavable)
1 charging base (same color as handpiece)
2 rubber joints
1 black power adapter
1 measuring wire
1 file clips
2 lip hooks
4 black hooks
1 printed instructions for use
1 apex locator quick guide
Ref: WP-AIBG
Wireless handpiece;
Built-in apex locator;
Adjustable reciprocating angle - (10°interval; adjustment range: 20°- 340°)
360° rotatable contra-angle;
Front center of gravity for easy handling;
Super mini head with a diameter of 8mm and a height of 9.7mm brings clear vision during operation (perfect when working under microscope);
Accurate and powerful torque;
Automatically stops, or reverse rotates, as soon as the file reaches the apical stop;
Auto Start and Auto Stop functions enable the endo motor to automatically start when the file gets in the canal and to stop when it is out of the canal;
30 built-in preprogrammed file systems + 10 customizable programs available;
Rechargeable 2000mAh Lithium battery.